Poland
Poland Fixtures
Players
Squad
Stats
Transfers
Goalkeeper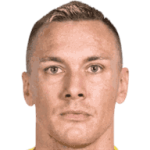 Ł. Skorupski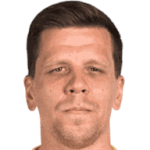 W. Szczęsny
B. Drągowski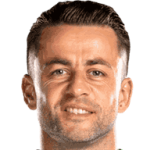 Ł. Fabiański
R. Majecki
Defender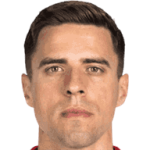 J. Bednarek

B. Bereszyński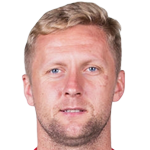 K. Glik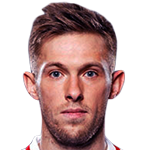 M. Rybus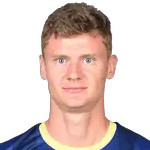 P. Dawidowicz M. Helik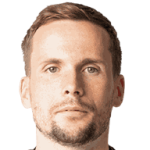 T. Kędziora
T. Puchacz
R. Gumny
Midfielder K. Jóźwiak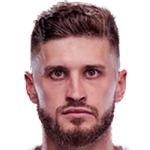 M. Klich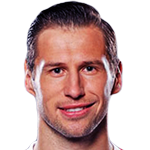 G. Krychowiak
J. Moder K. Kozłowski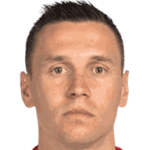 P. Frankowski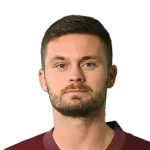 K. Linetty S. Szymański
N. Zalewski
P. Płacheta
Attacker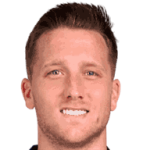 P. Zieliński
R. Lewandowski K. Świderski D. Kownacki A. Buksa

K. Piątek
Name
Age
MP
A
L
SO
SO
SoB
G
A
YC
YR
RC
Ł. Skorupski
32
44
1
0
1
0
6
0
0
0
0
0
W. Szczęsny
33
586
7
7
0
1
0
0
0
0
0
0
B. Drągowski
26
0
0
0
0
0
3
0
0
0
0
0
Ł. Fabiański
38
57
1
1
0
1
3
0
0
0
0
0
R. Majecki
24
33
1
0
1
0
2
0
0
0
0
0
J. Bednarek
27
450
5
5
0
1
3
0
0
2
0
0
B. Bereszyński
31
298
6
4
2
2
2
0
1
1
0
0
K. Glik
35
472
6
5
1
1
3
0
1
1
0
0
M. Rybus
34
252
5
3
2
3
3
0
1
0
0
0
P. Dawidowicz
28
271
4
2
2
0
6
0
0
0
0
0
M. Helik
28
306
6
4
2
2
3
0
2
1
0
0
T. Kędziora
29
180
2
2
0
0
3
1
0
0
0
0
T. Puchacz
24
245
4
3
1
3
2
0
1
2
0
0
R. Gumny
25
90
1
1
0
0
1
0
1
0
0
0
K. Jóźwiak
25
402
6
4
2
2
4
1
1
0
0
0
M. Klich
33
90
2
1
1
1
1
0
1
0
0
0
G. Krychowiak
33
518
6
6
0
1
1
1
1
1
0
0
J. Moder
24
445
7
6
1
3
2
1
0
0
0
0
K. Kozłowski
20
111
2
1
1
0
4
0
1
0
0
0
P. Frankowski
28
171
5
2
3
2
3
0
1
0
0
0
K. Linetty
28
287
4
3
1
1
1
2
1
2
0
0
S. Szymański
24
59
1
1
0
1
2
0
0
0
0
0
N. Zalewski
21
24
1
0
1
0
2
0
1
0
0
0
P. Płacheta
25
124
2
1
1
0
4
0
1
0
0
0
P. Zieliński
29
338
4
4
0
2
1
0
1
0
0
0
R. Lewandowski
35
535
7
7
0
3
0
6
3
0
0
0
K. Świderski
26
298
7
3
4
2
4
4
1
1
0
0
D. Kownacki
26
0
0
0
0
0
0
0
0
0
0
0
A. Buksa
27
277
5
3
2
3
2
5
0
1
0
0
K. Piątek
28
241
4
2
2
1
3
2
0
0
0
0
Poland Live Streaming Today
Welcome to AMZFutbol, your go-to source for Poland matches live streaming. If you're a passionate football fan looking to catch all the action of your favorite team, you've come to the right place.
Watch Poland Live Streams
When you subscribe to watch Poland live streams today on AMZFutbol, you're signing up for more than just a game. You're immersing yourself in a vibrant community of fans, a network of aficionados whose passion for Poland rivals your own.
AMZ Futbol was designed with user experience at its heart. Navigating through the platform is a breeze, allowing you to find and stream your favorite next Poland games with no sweat. Say goodbye to the frustrations of unresponsive links and laggy streams.
The beauty of AMZ Futbol is that it's available wherever you are. As long as you have an internet connection, you can keep up with live sports streaming on your phone, tablet, or PC. Whether you're on a business trip or stuck in traffic, we ensure you don't miss a minute of the action.
Accessing Poland live streaming is simple and hassle-free. Simply visit the website, create an account, and choose your favorite package! You're part of the family. The entire process is straightforward, and you'll be ready to cheer on your favorite team in no time.
Stay Updated with Live Scores and Results
For those moments when you can't watch the live stream, we've got you covered with real-time live scores and results. Keep track of Poland's progress throughout the match, from the first whistle to the final seconds. Whether it's an enthralling goal or a crucial save, we ensure you stay informed and connected to the game's rhythm.
Beyond live streaming, our platform offers a treasure trove of Poland highlights. From memorable victories to breathtaking goals, our highlights section celebrates this team's prowess on the field.
While our platform is your ultimate destination for sports live streams, we understand that preferences may vary. All Poland live matches tonight might also be available on other free streaming platforms. However, it's essential to choose reliable sources to ensure a seamless and uninterrupted viewing experience.
Poland Upcoming Fixtures
Whether you're a casual watcher or a full-blown fanatic, knowing when your favorite team is playing is crucial. With Poland latest fixtures today on AMZ Futbol, you'll never miss a kick, a goal, or a match.
We take pride in providing accurate, real-time schedules of all Poland next games. From regular season games to championship bouts, the platform ensures you are in the loop, always. No need for complex navigation or endless scrolling. We have a user-friendly design that makes finding the latest schedules as easy as ABC.
Plan your schedule in advance with our upcoming fixtures. Whether it's an important local derby or a showdown against a fierce rival, we've compiled all the essential dates for you. Be sure to mark your calendar, so you never miss a chance to watch Poland games live in action. With our platform, staying updated with the latest fixtures is just a click away.
With AMZFutbol, staying updated with Poland streams today and schedules has never been easier. Subscribe to our updates and enjoy the thrill of watching your favorite teams live, wherever you are. After all, a true sports fan should always be in the know.