RB Leipzig
Players
Squad
Stats
Transfers
Goalkeeper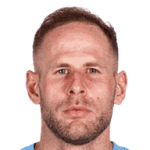 P. Gulácsi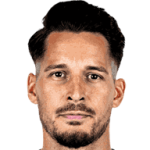 J. Blaswich J. Nickisch T. Schlieck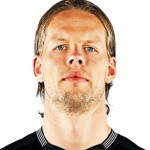 Ø. Håskjold Nyland
Defender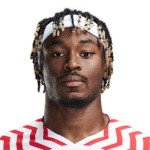 M. Simakan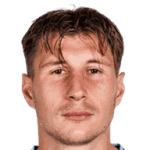 W. Orban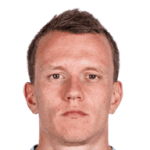 L. Klostermann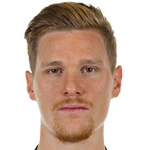 M. Halstenberg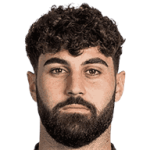 J. Gvardiol
S. Ba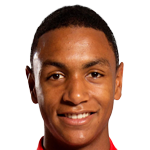 A. Diallo
Midfielder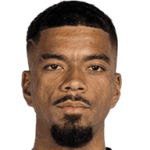 B. Henrichs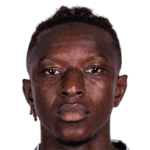 A. Haidara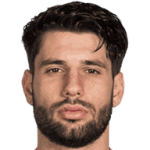 D. Szoboszlai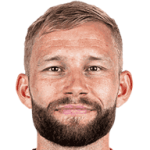 K. Laimer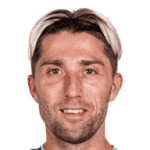 K. Kampl
H. Novoa Ramos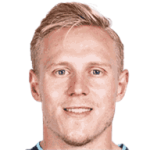 X. Schlager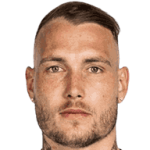 D. Raum
Attacker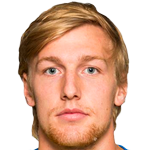 E. Forsberg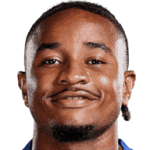 C. Nkunku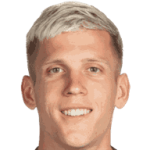 D. Olmo Carvajal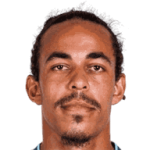 Y. Poulsen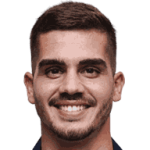 A. Valente Silva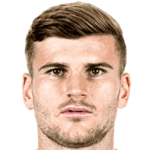 T. Werner
Name
Age
MP
A
L
SO
SO
SoB
G
A
YC
YR
RC
P. Gulácsi
33
540
6
6
0
0
0
0
0
0
0
0
J. Blaswich
32
720
8
8
0
0
6
0
0
0
0
0
J. Nickisch
19
0
0
0
0
0
4
0
0
0
0
0
T. Schlieck
17
0
0
0
0
0
0
0
0
0
0
0
Ø. Håskjold Nyland
33
90
1
1
0
0
5
0
0
0
0
0
M. Simakan
23
673
10
9
1
5
3
1
1
0
0
0
W. Orban
31
1350
15
15
0
0
0
3
0
0
0
0
L. Klostermann
27
90
1
1
0
0
2
0
0
0
0
0
M. Halstenberg
32
677
12
7
5
5
6
0
1
0
0
0
J. Gvardiol
21
763
13
8
5
2
7
0
0
0
0
0
S. Ba
19
0
1
0
1
0
9
0
0
0
0
0
A. Diallo
27
437
5
5
0
1
5
1
0
2
0
0
B. Henrichs
26
973
14
10
4
3
4
0
1
5
0
0
A. Haidara
25
464
13
4
9
3
11
1
1
2
0
0
D. Szoboszlai
23
951
13
11
2
6
2
1
6
0
0
1
K. Laimer
26
336
4
4
0
2
0
0
0
2
0
0
K. Kampl
33
722
15
9
6
7
6
0
0
4
0
0
H. Novoa Ramos
20
181
7
2
5
2
13
1
0
0
0
0
X. Schlager
26
828
11
9
2
2
6
1
0
0
0
0
D. Raum
25
1034
14
12
2
3
3
0
1
2
0
0
E. Forsberg
32
583
12
6
6
6
9
2
2
2
0
0
C. Nkunku
26
1283
15
14
1
2
1
12
1
1
0
0
D. Olmo Carvajal
25
533
10
7
3
6
3
1
2
0
0
0
Y. Poulsen
29
127
7
1
6
1
7
0
0
0
0
0
A. Valente Silva
28
796
15
9
6
7
6
2
1
1
0
0
T. Werner
27
649
9
7
2
4
2
4
1
1
0
0
F. Hartmann
2023-07-01
-
-
F. Hartmann
2023-07-01
-
-
A. Sørloth
2023-07-01
-
-
M. Kourouma
2023-07-01
-
-
A. Sørloth
2023-07-01
-
-
F. Hartmann
2023-07-01
-
-
J. Martínez Riera
2023-07-01
-
-
J. Martínez Riera
2023-07-01
-
-
A. Sørloth
2023-07-01
-
-
M. Kourouma Kourouma
2023-07-01
-
-
F. Hartmann
2023-07-01
-
-
F. Hartmann
2023-07-01
-
-
F. Hartmann
2023-07-01
-
-
F. Hartmann
2023-07-01
-
-
J. Martínez Riera
2023-07-01
-
-
RB Leipzig Live Streaming Today
Welcome to AMZFutbol, your go-to source for RB Leipzig matches live streaming. If you're a passionate football fan looking to catch all the action of your favorite team, you've come to the right place.
Watch RB Leipzig Live Streams
When you subscribe to watch RB Leipzig live streams today on AMZFutbol, you're signing up for more than just a game. You're immersing yourself in a vibrant community of fans, a network of aficionados whose passion for RB Leipzig rivals your own.
AMZ Futbol was designed with user experience at its heart. Navigating through the platform is a breeze, allowing you to find and stream your favorite next RB Leipzig games with no sweat. Say goodbye to the frustrations of unresponsive links and laggy streams.
The beauty of AMZ Futbol is that it's available wherever you are. As long as you have an internet connection, you can keep up with live sports streaming on your phone, tablet, or PC. Whether you're on a business trip or stuck in traffic, we ensure you don't miss a minute of the action.
Accessing RB Leipzig live streaming is simple and hassle-free. Simply visit the website, create an account, and choose your favorite package! You're part of the family. The entire process is straightforward, and you'll be ready to cheer on your favorite team in no time.
Stay Updated with Live Scores and Results
For those moments when you can't watch the live stream, we've got you covered with real-time live scores and results. Keep track of RB Leipzig's progress throughout the match, from the first whistle to the final seconds. Whether it's an enthralling goal or a crucial save, we ensure you stay informed and connected to the game's rhythm.
Beyond live streaming, our platform offers a treasure trove of RB Leipzig highlights. From memorable victories to breathtaking goals, our highlights section celebrates this team's prowess on the field.
While our platform is your ultimate destination for sports live streams, we understand that preferences may vary. All RB Leipzig live matches tonight might also be available on other free streaming platforms. However, it's essential to choose reliable sources to ensure a seamless and uninterrupted viewing experience.
RB Leipzig Upcoming Fixtures
Whether you're a casual watcher or a full-blown fanatic, knowing when your favorite team is playing is crucial. With RB Leipzig latest fixtures today on AMZ Futbol, you'll never miss a kick, a goal, or a match.
We take pride in providing accurate, real-time schedules of all RB Leipzig next games. From regular season games to championship bouts, the platform ensures you are in the loop, always. No need for complex navigation or endless scrolling. We have a user-friendly design that makes finding the latest schedules as easy as ABC.
Plan your schedule in advance with our upcoming fixtures. Whether it's an important local derby or a showdown against a fierce rival, we've compiled all the essential dates for you. Be sure to mark your calendar, so you never miss a chance to watch RB Leipzig games live in action. With our platform, staying updated with the latest fixtures is just a click away.
With AMZFutbol, staying updated with RB Leipzig streams today and schedules has never been easier. Subscribe to our updates and enjoy the thrill of watching your favorite teams live, wherever you are. After all, a true sports fan should always be in the know.